June 2014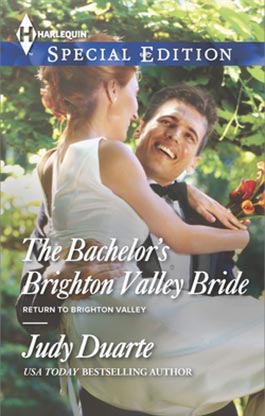 From undercover boss …to hometown dad?
When the gorgeous, blue-eyed corporate honcho bursts into her office, Megan Adams fears it's more than just her job at stake. The instant chemistry between them makes the once-burned single mother long to risk her heart again. But it isn't just the balance sheets that aren't adding up. Megan's starting to suspect her temporary boss isn't the small-town Texas cowboy he seems.
Computer-geek-turned-billionaire Clay Jenkins came home to Brighton Valley to uncover a baffling mystery at his flagship store. But as "Peyton Johnson," he's bonding with the alluring redhead and her son and daughter in a way that could blow his cover. Can he move beyond memories of his painful past and forge a future with Megan and her family before she uncovers his deception?