February 2014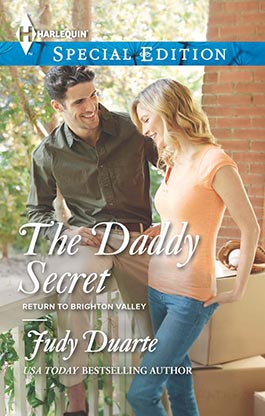 USA TODAY bestselling author Judy Duarte kicks off her new miniseries, Return to Brighton Valley, with an unforgettable reunion when a single mom returns to her hometown after ten years—and comes face-to-face with the father of her child!
When Mallory Dickinson comes home with the son she gave up for adoption at seventeen, she knows she has to face her past. Ten years ago, she fell hard for Rick Martinez. The irresistible Brighton Valley troublemaker with a capital T is now the town's beloved vet. But is he ready to be a father?
When Rick finds out Mallory's planning to raise their child—the son he never met—he knows this is their second chance. But how long can he keep his true identity a secret from his son…when every day brings him closer to Mallory and the boy who looks just like him? It's time for this rebel with a cause to prove he's got what it takes to become the family man he's always wanted to be.