April 2013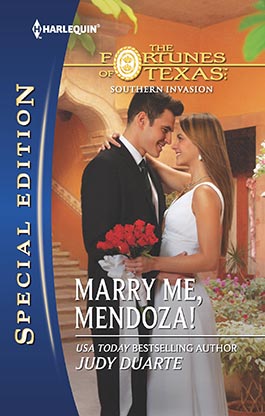 SECOND-CHANCE SWEETHEARTS?
Nicole Castleton was a shrewd businesswoman with a Texas-sized stubborn streak. She needed a husband in a hurry, and no one but her ex, Miguel Mendoza, would do! Yet she had her doubts-sweet, sexy Miguel still shook her to the core of her expensive Castleton boots. And when it came right down to it, she still desired the man beyond words.
Was it a ghost standing on his doorstep? Or could this really be his Nicole? The girl who broke Miguel's heart ten years ago was back-with a crazy proposal for a strictly business marriage! A desire for payback-and one last round of romance with the one who'd gotten away-tempted Miguel beyond any dollar amount. But this time, he wasn't so sure he'd be able to walk away from the woman of his dreams....