April 2008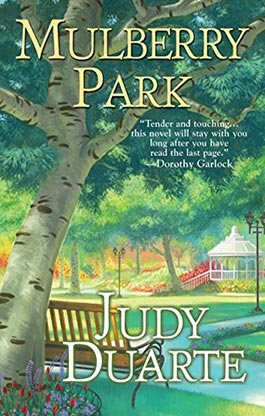 Mulberry Park Book 1
In the San Diego suburb of Fairbrook, past Applewood Drive and up First Street, lies Mulberry Park, a peaceful haven for locals from all walks of life. And at the center of its lush green lawn grows a massive mulberry tree--tall enough to take a most precious wish as high as it can go, and to open a few hearts along the way. . .
Each day after work, Claire Harper jogs in Mulberry Park, hoping to find a respite from the grief that has haunted her since her young son's death.  It's a futile effort—until the day she finds a letter to God written by a seven-year-old girl named Analisa.
On impulse, Claire writes back, and Analisa's letters gradually draw Claire into the companionship of other Mulberry Park regulars—all, in their own way, in need of comfort.  And as friendships grow, sorrows lift, and lives and hearts connect, each will discover just how far and how high one simple letter can reach.