May 25, 2021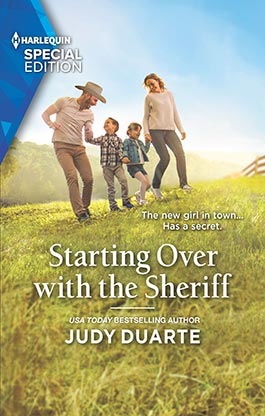 The new girl in town has a secret in USA TODAY bestselling author Judy Duarte's latest romance!
Starting anew?
But what if he learns the truth?
Marissa Garcia fled to small-town Montana to escape her tangled past. The sparks flying between her and local sheriff Brandon Dodd? Not in her plans. Even if he's drop-dead handsome…and the twins that he's raising on his own instantly find a place in her heart. But when the by-the-book lawman discovers the truth about Marissa, is their romance doomed before it ever begins?