March 2021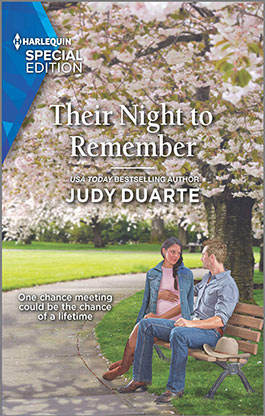 A chance meeting could be the chance of a lifetime in USA TODAY bestselling author Judy Duarte's latest installment in her Rancho Esperanza miniseries!
A handsome stranger…
With an ulterior motive.
Thanks to one unforgettable night with a stranger, Alana Perez's dreams of motherhood are coming true! But when Clay Hastings literally stumbles into Rancho Esperanza with amnesia, he remembers nothing of the alluring ranch owner. Under Alana's care, though, Clay begins to remember who he is…and why he went searching for Alana. And his sudden appearance hides a secret motive that could ruin her life!